Iran actress named best Asia New Talent
Published: June 28, 2018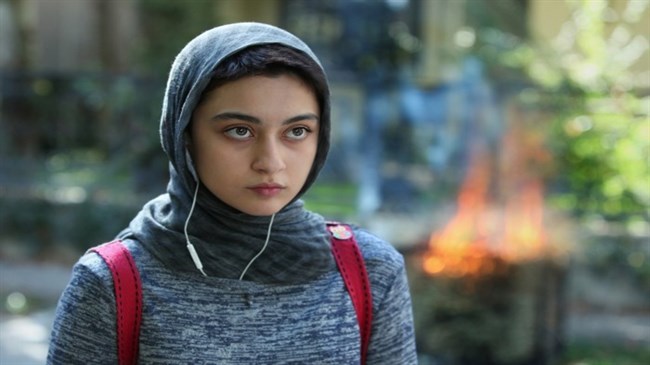 Young Iranian actress, Negar Moqaddam, has been named best actress of the 2018 Asian New Talent Award at the ongoing 21st Shanghai International Film Festival for her role in 'Dressage'.
This is while Chinese actor Ding Xihe was awarded best actor for his performance in 'Looking for Lucky'.
'Dressage' narrates the story of Golsa, an alienated teenage daughter of a middle-class family that indulges her with opportunities her parents never had, failing to notice the moral needs of their daughter.
Golsa mingles with a group of wealthier kids. On a reckless adventure, they try to rob a small grocery store. They leave traces of what they did in a footage captured by the security camera of the store.
The film has managed to receive a special mention from the Generation section of the 68th edition of Berlin International Film Festival.
The Shanghai festival will run until June 25.
The Chinese film, 'The Road Not Taken,' edged out four other Asian movies to win best film for the 2018 Asian New Talent Award at the festival.
Directed by Tang Gaopeng and featuring stars including Wang Xuebing and Ma Yili, the movie released in 2018 entails several people of different personalities who encounter each other on a road in Western China, and a series of incidents happen during the three days and two nights.
Announced at award ceremony, Yui Kiyohara from Japan won the best director award.
The Philippines' Shireen Seno won best script writer for 'Nervous Translation', and China's Ouyang Yongfeng was presented best cinematographer for 'Blue Amber'.
The Asian New Talent Award of the Chinese festival was launched in 2004 with the aim of gathering new forces in film creativity, excavating and tapping fresh young faces on the screen, and boosting newly made productions by young filmmakers into a worldwide perspective.
Since 2015, the festival has upgraded the Asian New Talent Award and set a target goal of promoting "Asian, Chinese and New Talent" features in movies. Movies eligible to sign up for the six awards of best film, best director, best actress, best actor, best script writer and best cinematographer must be one of the first two works of Asian directors, actors, screenwriters and cinematographers. / Iran daily /